All ages are welcome.
Guests can be any height.
Waterproofs or spare clothes may be required.
30 minutes of play for 1 Play off the Play Pass per child or £4.50 per child (under 12 months go free)

Open daily during our standard opening hours
Europe's LARGEST indoor sand and water play
Experience Europe's largest indoor sand and water play here at The Ice Cream Farm! Just the ticket to burn off some steam on a rainy day, or cool off when the sun is shining, Honeycomb Canyon is an interactive world of water channels, sandpits and climbing frames. 
Great for all ages, we recommend bringing waterproofs or a change of clothes to make the most of the watery play.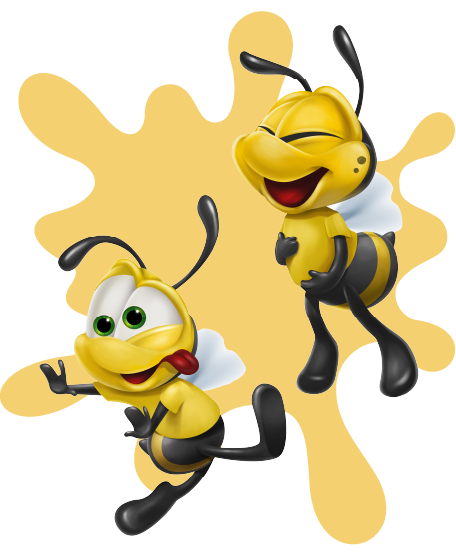 Our cheeky bees Bumble 'n' B are your hosts at the hive of activity that is Honeycomb Canyon. See if you can spot them buzzing around the place; they like to land on the equipment and spy on you from up above. 
Whatever the weather, children of all ages can access the fun for a Play Pass entry, or £4.50 each (babies under one are free). Splash about in the shallow pools, build sandcastles, climb along the wooden bridges and learn through play in this thrilling children's indoor attraction, that's renowned as one of Cheshire's finest for rainy day ideas.