Inclusive play is at the heart of The Ice Cream Farm, and we're proud
to offer dedicated sessions for children who enjoy a quieter, calmer environment.
The Ice Cream Farm's SEN Sessions take place every month on a weekend morning, with the option to stay afterwards. Parents and carers can expect: limited numbers, hand driers and music turned off, ear defenders available on request, indoor and outdoor attractions open (weather dependent), and sensory toys on sale at The Impulse Emporium for a treat.


Music & Dryers turned off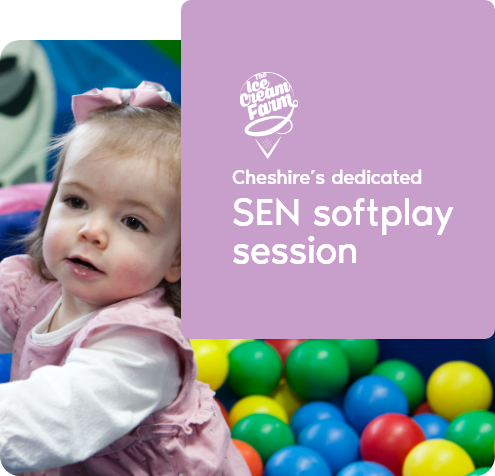 Music & Dryers turned off