Each Entry Ticket to The Ice Cream Farm includes unlimited play in our outdoor, all-weather park Daisy's Garden. You then set your own budget, by only paying for any additional attractions your child wants to experience.
A great way to save on your visit to The Ice Cream Farm is with The Play Pass; our best value option meaning you'll get a discount of up to £15!
Instead of the £4.50 full price for each attraction, The Play Pass gets you discounted play for just £3 per attraction.
What's more, your Play Pass can be used on multiple visits and for more than one child. So bundling your plays into The Play Pass is the best value option for an Ice Cream Farm saving.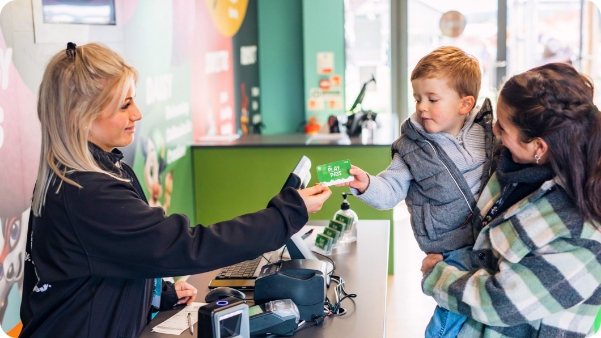 Got an Ice Cream Farm VIP Pass?
We're still honouring these; so you can use your VIP Pass to pay for our attractions.