Anyone who can hold a club
is welcome to give it a go.
Parental supervision required at all times

1 Play off the Play Pass per player or £4.50 per player

Open daily during our standard opening hours
Strawberry Falls adventure golf course is a hole in one for wholesome family fun! Get competitive as you wend your way through the giant candy canes, past the parent-sized ice creams and around the flowing strawberry waterfall.
This crazy golf course is an outdoor attraction designed to get everyone involved… if they're big enough to hold a golf club, then they're big enough to play.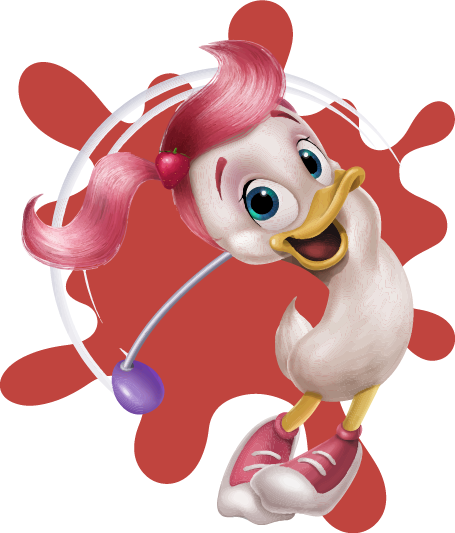 From her strawberry-coloured hair, right down to her love of the water, Sweetie is just about as cute as a little duck can get.
But don't let her cuddly side fool you; Sweetie is quackers about a challenge and has made the Strawberry Falls adventure golf course as exciting as possible. Although she's always ready to cheer you on whether you win or lose! 
Strawberry Falls is designed to get your whole party involved, with adults welcome to grab a club too – which are hired out with golf balls for just a Play Pass stamp per person, or £4.50 each.