Cheshire's ice cream themed play attraction has won Best Outdoor Play in regional awards voted for by the public.
The Red Kite Days Awards launched in Cheshire for the first time this year. Nominations and voting was by the public, with 50k votes being placed!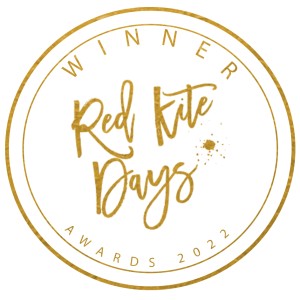 Among the winners was The Ice Cream Farm, which was named Best Outdoor Play in the Red Kite Days Cheshire & Greater Manchester Awards.
Owner and CEO of The Ice Cream Farm Jonathan Fell said: "We are thrilled with this award which highlights the fantastic outdoor play areas we have here.
"Included with the Access Pass is Daisy's Garden which has mini-trampolines, tunnels, a slide and more… all centred around our magical ice cream tree which 'snows' every half an hour.
"Also outdoors there is Marshmallow Mound which provides lots of bouncing fun in good weather; Rocky Road for a Land Rover adventure for littlies; SilverCone, a race track for speeding around on mini-quads; crazy golf at Strawberry Falls; and Gemstone Cove, an interactive experience for kids where they can search for gems in our mini-mine."
Red Kite Days started seven years ago to share days out reviews, family friendly events and classes.